Setup All In One SEO Pack Plugin For WordPress
In this article, I show you how to set up all in One SEO Plugin for WordPress. The All In One SEO is the most popular SEO Tool For WordPress. If you looking at the list of WordPress SEO Plugins, You will find All In One SEO plugin listed there. Most of all users think that simply installing All In One SEO plugin increases the ranking of their website that's not good. Therefore you need a proper configuration setting. I am not a web SEO master but, I will try to tell you a proper all in one SEO configuration setting.
All In One SEO Plugin General Setting For WordPress Website
First of all, Go to the general setting option of all in one SEO tool. Tick mark the canonical URLs option. This option automatically generates canonical URLs for your WordPress Blog and It also prevents duplicate content penalties by Google. The screenshot is given below for more options.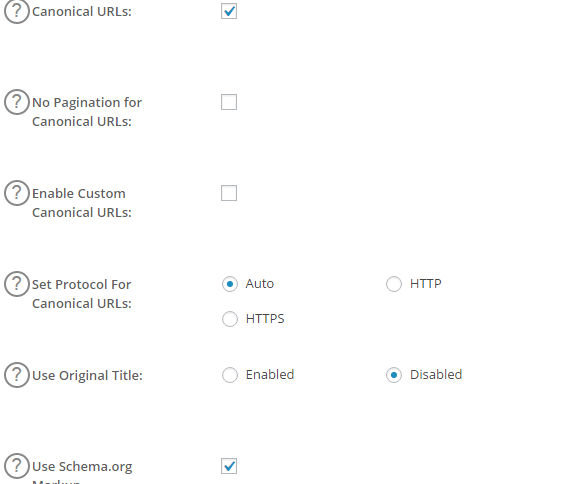 Home Page Setting In All In One SEO
It is the second option. This option has your blog homepage title and description. You can specify your blog title and description. Make your website title and description catchy and use the most important words about your website in this field. You can also leave blank this field to use your default title and description.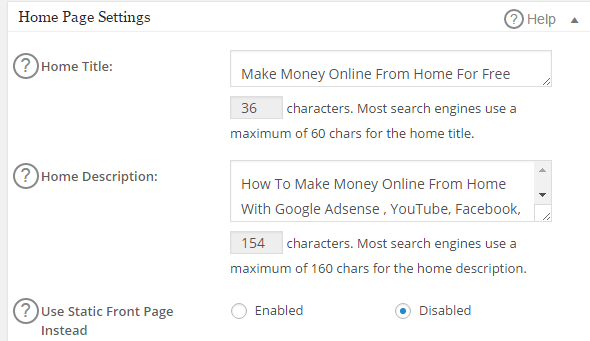 Title and Meta Tags Setting In All In One SEO Plugin
From this field, you can change the title of your posts and pages. Suppose, if you are writing a post about SEO and its title is How To Setup All In One SEO For WordPress. Its title will appear in the search engines with your website title name like this = How To Setup All In One SEO For WordPress | Computer, and Mobile due to this variable which is set as a default which is the friendly title for the search engines.Seems like this
%post_title% | %blog_title%
These variable means your post title and website title, don't remove website title from the post title because this variable title is friendly for the search engines. Use this variable for all posts and pages. The Proper Meta Tags setting for WordPress SEO screenshot is given below.
Custom Post Type Settings In All In One SEO
All In One SEO Tools box will appear at the bottom of the post or page when you are writing a post or page. I think you need SEO for posts and pages
SEO Custom Post Types: Enabled
SEO on only these post types: Posts and Pages
Media Feedback Post: Disabled
Enable Advanced Options: Disabled
Display Setting:
Use Default Setting
Noindex Meta Tags Settings For WordPress Website
It is an important configuration setting for WordPress SEO because this option has meta robots tags. Tick mark the option of no index for the search pages.  In the screenshot, this option is not a tick mark. This option is for the search box which you place on your website sidebar widget. 
If you don't have any knowledge about these robots, then don't use these robots otherwise, your website ranking will be the drop in search engines.
Optimize Pages and Posts Through All In One SEO
The All in One SEO plugin shows a box at the bottom of a post or a page when you are writing an article or when you edit a post or page. Most of all new user's confused about how to use properly SEO title and description. Just you need to put your article title and description in the all in one SEO box which will appear at the bottom of the post. Finally, I hope your website ranking will increase the search engines result by setting up all in one SEO For WordPress.
If you want to another SEO Plugin for your website then visit How To Setup Yoast SEO