Make Video Website Like Youtube
In this post, I will Tell You How to make video websites like YouTube. There is no need for any web programmer or web coding. Just need a video sharing website Script which installs on the hosting Cpanel seems Like WordPress. There are many Video sharing website Scripts on the internet most of all paid scripts. The Most Popular Video Sharing Script is Clipbucket to make video websites like youtube.
Clipbucket Video Sharing Script
First of all, You need to download Clipbucket Script and also need to install on hosting Cpanel. Therefore, Go to Clipbucket Website and put here your email address to download.
Upload Clipbucket On Cpanel To Make Video Website
After download, the video-sharing script, Go to your hosting Cpanel and also open the website directory where you want to install your video website script. Now, upload your video script zip file to your website directory and also you need to extract it. You can Also Watch My Youtube Video 
Now, Open Clipbucket folder and there is an Upload folder then open the Upload folder and select all files then moves all files to the main website directory. Seems Like this
Finally,  Open your website URL: www.your url.com/cb_install. when you open this link you will see a page of video script installation. After completing few steps you will see a Database setting page.
Database For Video Website:
Now, go to your hosting Cpanel through a new browser tab and create a new database from the MYSQL Database option. Create a new database name, Then scroll down the page you will see ADD New User option for your newly created database. Therefore, Add the new user to your database. After Create a new user then again scroll down the page, You will see ADD User For Database. Hence, From the user option select your new username and also select a new database in the database option then click on the ADD button then a new dialogue box will be open. Select All Privileges and also click on the Make Changes button.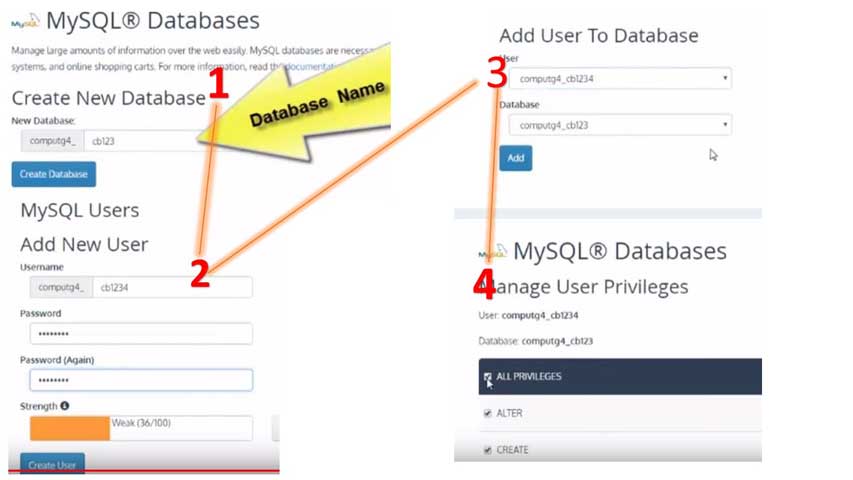 Video Website Sharing Script Put Database:
After, Creating a database and username you need to put data in the database setting page and click on the check connection button. Then after processes, you will see a page of admin username, pass and admin email. Put here this information and save it in your personal textbook.
Finally, Step to Make

Website

:
The final step is to uninstall the cb_install folder. Now, go to again your hosting Cpanel and open file manager then select your video website directory. Here you will see the cb_install folder then delete it. Now, your video website is ready to use.
Make Website Using WordPress Plugin:
If you want to make a video website using WordPress plugin then there is no need for any programming. Just you need to install WordPress Plugin on your website URL and also need to install the Femina theme. After installing this theme then add a new post you will see an option format of the post. Choose a video option and embed YouTube video code or another video code. Simply Post-it with a featured image. You can also see another  Article on how to make a website using WordPress
In Conclusion:
I hope you will create your own website using this guideline otherwise you can ask me any one question in this article comment box. I will soon as soon to give your answer. Please like and share my article.